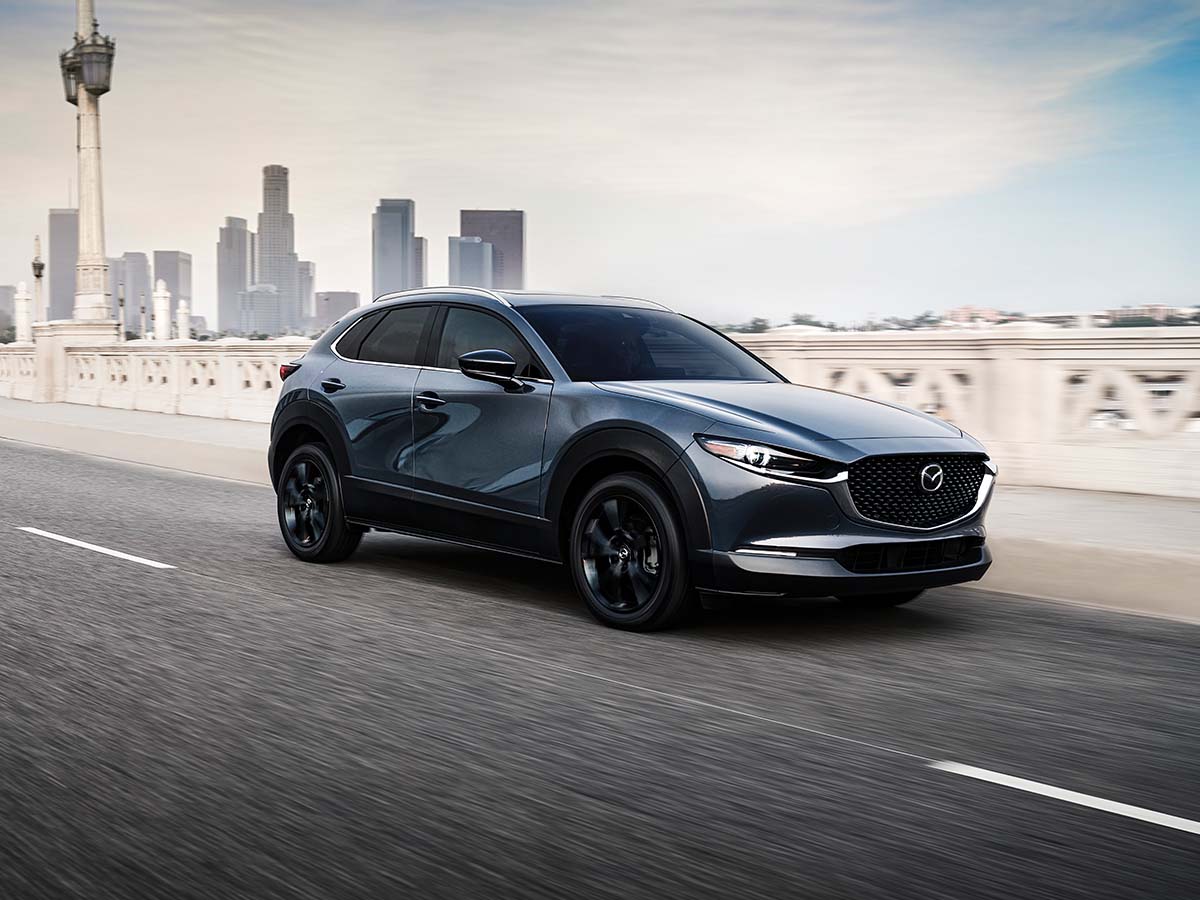 Mazda Service & Repair Using Certified Technicians near Stephens City, VA
What's most important to you in choosing your preferred Mazda service department? Is it all about certified technicians and genuine OEM parts, or do you place greater emphasis on convenient amenities like transportation alternatives and convenient service hours? We won't make you choose when you service your Mazda at Beyer Mazda near Stephens City, VA. Our services are provided by Mazda-certified technicians who have done them hundreds of times, genuine OEM parts are a given, and any of our competitors can't match our amenities. If you're looking for the right place to get certified service for your Mazda vehicle near Stephens City, VA, make the 5-minutes trip over to Winchester, VA, where you'll find Beyer Mazda. Whatever service you're looking for, we guarantee we've got it.
Mazda Certified Technicians & Genuine OEM Parts at Beyer Mazda
You've probably heard all about certified technicians and genuine OEM parts already, but just in case you haven't, here are a few reminders as to why they're important.
They protect your Mazda warranty from being voided due to either untrained mechanics or aftermarket parts that can let you down.
Certified technicians are trained by Mazda to know exactly what to look for on each Mazda vehicle and have worked on identical vehicles to yours multiple times before.
Genuine OEM parts are tailor-made for your Mazda vehicle and thus fit perfectly – aftermarket or discount parts may not precisely fit your measurements or specifications.
There are many reasons to service your vehicle at Beyer Mazda near Stephens City, VA. Still, our certified service & use of genuine OEM parts are the bedrock of exceptional Mazda service.
Schedule Certified Mazda Services Online in Stephens City, VA
You may have to drive your vehicle to Beyer Mazda yourself to get the service you need, but scheduling your appointment can be done from the convenience of your internet-connected device. Visit our online service scheduling page to browse through our list of available services, and when you find what you need, schedule your appointment online today at Beyer Mazda near Stephens City, VA.
Diesel, conventional, semi-synthetic, & full-synthetic Mazda-approved oil brands
Brake inspections, brake pad replacements, brake rotor resurfacing/replacement, & brake fluid exchange services
Battery testing & battery inspections
Battery terminal cleaning services
Battery replacement service using genuine OEM parts at Beyer Mazda
Transmission inspections & transmission fluid exchanges
Transmission replacement services are done by Mazda certified technicians
Tire inspections, tire balancing, tire patching, & tire rotations
New tires sales, provided by Mazda-approved tire brands