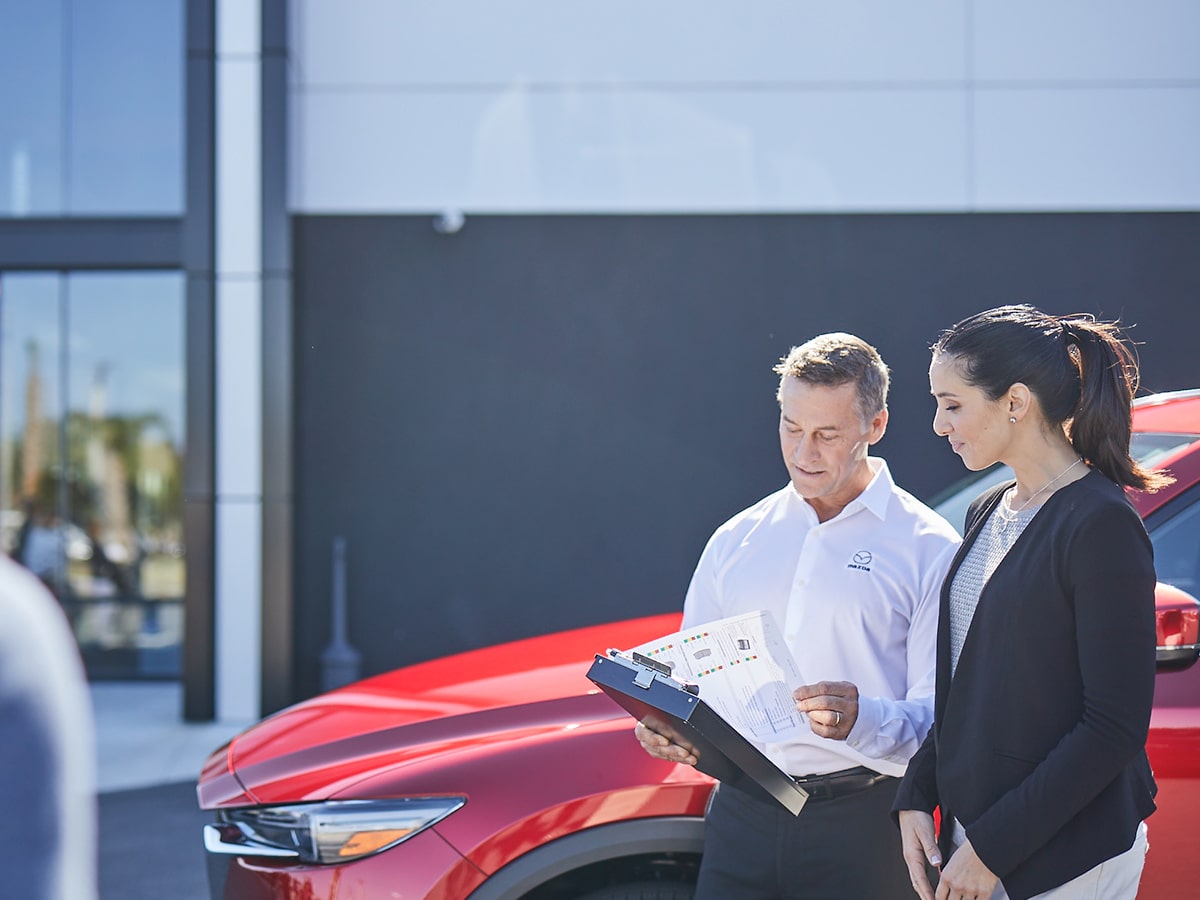 Get Your Mazda Multi-Point Inspection in Winchester, VA
At Beyer Mazda, we know that the key to keeping your car in good shape is knowledge. Knowledge of regular service intervals, knowledge of how to take care of your car, and knowledge of where the professionals are that can help. That's why we offer a complimentary multi-point inspection after every visit because we know that the more you know about your car's needs, the easier it will be to take care of those needs. Come to Beyer Mazda for any service and get your multi-point inspection report!
How Our Multi-Point Inspections Work
A multi-point inspection usually occurs before service, like an oil change or a battery charge test. No matter what the service, we take the time to inspect your vehicle to find if there are worn parts or issues. We're looking at parts that keep you safe, parts that frequently wear out, or parts that are essential to driving. Knowing when these parts need replacing is vital to extending your car's life.
Timing for Getting a Multi-Point Inspection
Multi-point inspections are somewhat unique in that they're not a specific car service but rather a conglomerate inspection that the vehicle service industry developed as a whole to help you know what your car needs. In other words, you likely won't find "5,000 miles, Multi-Point Inspection" in your owner's manual. That's because the time to get a multi-point inspection is whenever you feel you could use extra information as a car owner. We perform them as a complimentary service with every visit because we want you to be informed and keep yourself safe and happy.
Certified Service and OEM Parts Combined
While we're inspecting, we always keep an eye out for any part that has been broken or will break soon. We offer genuine Mazda parts for every replacement, ensuring that you get the same quality you bought when you first got the car. Aftermarket parts have no standard of quality and can be made of cheap materials that are more fragile than OEM parts. Our certified technicians give their highest level of quality service and use OEM parts, and the result is the best service in all of Virginia.