Mazda: Back to School
Mazda wants you to be ready for back to school!
Back to School is almost in session, which means Summer is over!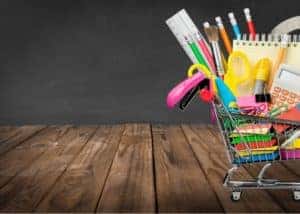 What's in Your Child's Backpack?
Going back to school can mean that old school supplies need to be replaced. Is your child's backpack in good condition?
If some school supplies can be reused or donated that helps the community and your Carbon Footprint!
Use our checklist below to see if you need to replace the following items:
Spiral Notebooks
Binder
Pencil Case
Pencils
Pens
Highlighters
Book Covers
Clothing Shopping
Children are always growing, and sometimes the clothes from last year no longer fit! After donating last year's clothing that is too small head to your local department store for the back to school sales!
Dress code is very important. Reach out to your child's school or visit their website to see what attire is permitted.
Lunch Box
Lunch Time is a great break for your kids to socialize. You want to buy an appropriate lunch box that makes them feel excited while keeping their lunch fresh! Find out what design your child is interested in.
Transportation
How is your child getting to and from school? If your child is riding the bus be sure to provide your child with that information.
If they are getting to school via carpool check in with the school if you need to provide your Mazda's or other vehicles information.
Safety is the top priority. You want to make sure your car is running at its best.
Think to yourself:
When was the last time your car had its oil changed?
Are your breaks making a noise?
Are your wipers ready for Fall?
How long have you had your battery?
Is there a safe amount of tread on your tires?
Visit our expert service technicians to have your car serviced today!